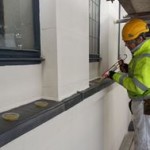 We specialise in all types of insect control in Prestwich.
Stay in compliance with council and industry regulations with commercial pest control in Oldham.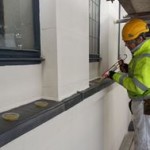 At Pro-Kill Environmental, pest prevention in Wilmslow is carried out by making your environment unacceptable to the pest.
Our very experienced team can handle any type of domestic pest control in Stretford. 
Protect your premises and the health of occupants with pigeon control in Oldham.
For a comprehensive pest control service in Manchester contact Pro-Kill Environmental.
One of the banes of summer can be resolved with insect removal in Stretford.
If you are looking for a professional pest service in Manchester, you'll be pleased to discover that Pro-Kill Environmental is among the leading pest control service providers in the UK.
You may want to consider bird proofing in Manchester if pigeons and other birds are becoming a nuisance.
When it comes to tackling pest prevention in Crumpsall there is only so much to do at a personal level. This is where Pro-Kill